I have several Raghib "Rocket" Ismail signed photos and cards available from my private signing with the Notre Dame legend. 
The pics here are representative only (meaning that I have several of each one, the sig varies slightly, but all are great quality) 
I have signed 8x10's of him in Notre Dame, Dallas Cowboys, and Oakland Raiders.  I have signed trading cards of him in Notre Dame and Toronto Argonauts.   Photos are $25 each plus $6 shipping per order delivered in US, cards are $10 each plus $3 per order shipping in the US. 
The Notre Dame and Dallas photos are signed in gorgeous large, blue chisel tip sharpie.   The Raiders photos are signed in black fine sharpie marker.  The cards are signed in blue Staedtler marker.
Here's me and my former Notre Dame classmate: (I'm the fat guy on the left, LOL)
[/IMG]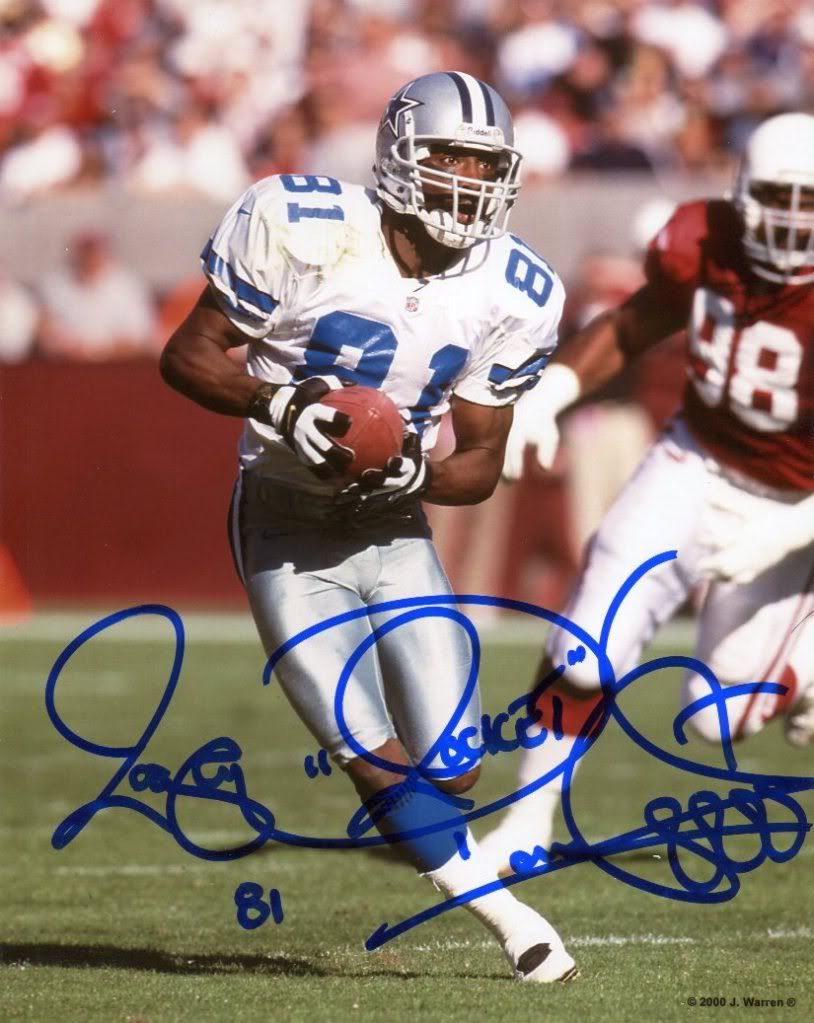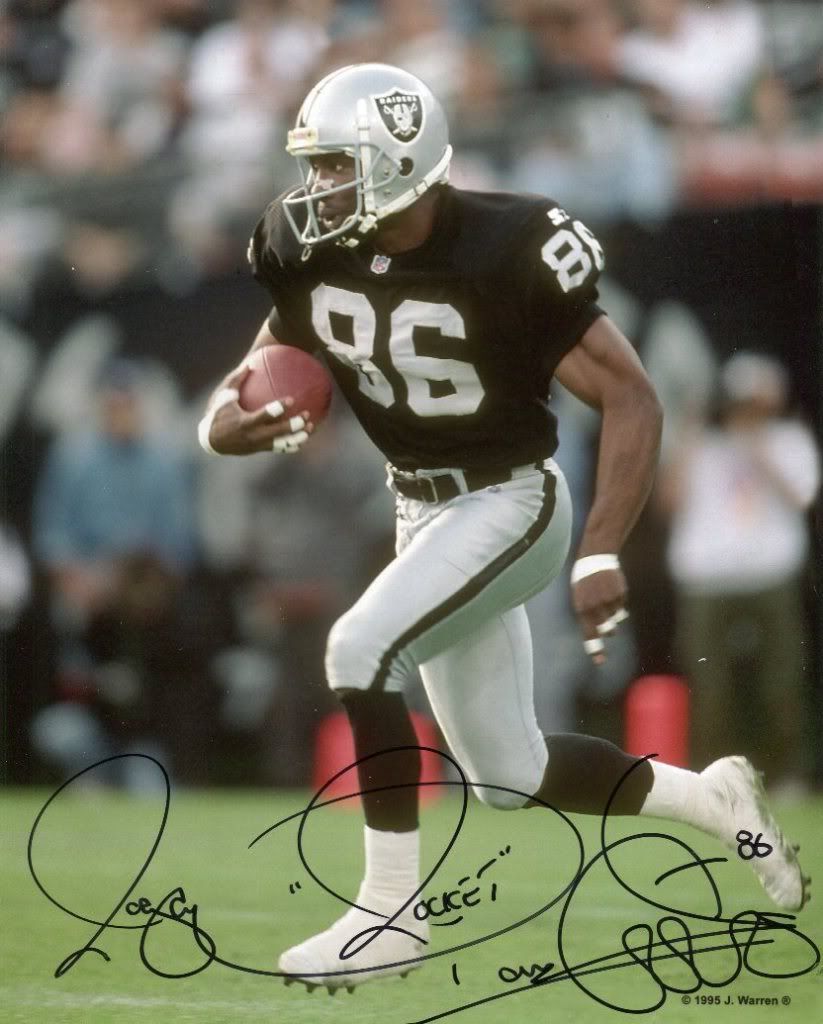 [/IMG]
[IMG]
[/IMG]
Here's the Rocket signing items for me: