I just acquired a game used ball signed by Mariano Rivera. I am convinced the ball is game used and the signature is authentic, so that is not the issue in my opinion.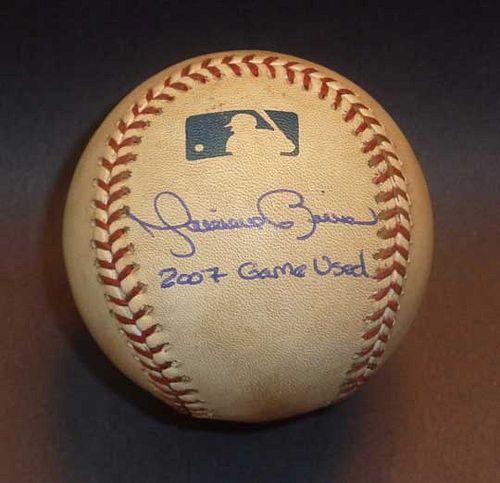 The ball had two Steiner holograms. One hologram is Steiner "hand signed" and it is firmly affixed to the ball. However, the other hologram, Steiner "game used" with a serial number was hanging by a thread. Barely affixed. I tried to press it down with no luck... it kept coming loose.
Finally, I just took it off because it looked ridiculous hanging on by a corner. There were some remnants of the hologram still on the ball, so I am comfortable the hologram was not switched.  I think it just adhered poorly to the dirty surface of the game used ball.
Has anyone else had an issue with holograms falling off game used items? And secondly, is there someplace I can look up the serial number for more info on when the ball was used? I can't find anything on the Steiner site.